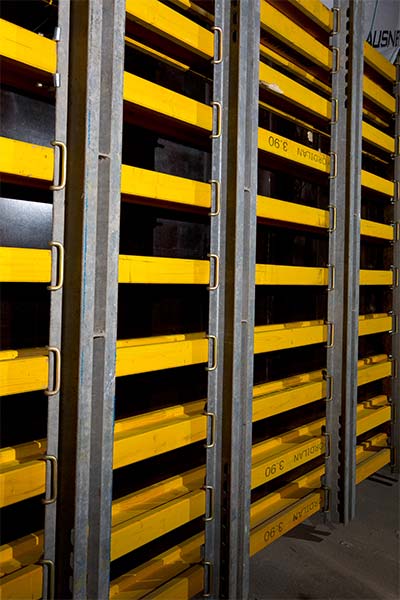 About Ordilan's advanced technologies department
Ordilan's Advanced Technologies Department focuses on supplying advanced construction solutions for casting regular concrete, architectural concrete and building access measures
At the initial stage, the client provides the construction plans to the engineering department, which plans and customizes the perfect formwork solution for the building while cooperating with the client's engineers. Equipment is delivered to the construction site based on detailed plans applicable for the various construction stages. Upon work commencement, the company's support representative arrives at the site to instruct and guide the client. Guidance is provided throughout the project until its completion, while making sure to cooperate, meet deadlines, and maintain strict quality and work safety.
The department's great advantage is the wide range of solutions provided to the client, from the basic level of raw materials such as wood and plywood, to advanced technical systems. This variety enables the client to adjust the most appropriate solution to the project's needs as well as its budget.
Ordilan serves as an exclusive representative of Harsco, one of the leading formwork companies in the world. The company has over 45 representatives around the world and about 15,000 employees. The company's products provide its clients a wide range of solutions.